Special Facilities
Meghmani Offers Reactive Dyes in Agglomerated Grains.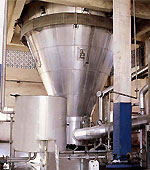 Spray Dryer Supplied
by NIRO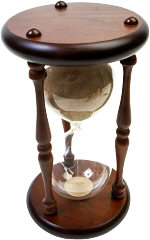 One Among the Few in the World


Meghmani Dyes and Intermediates Limited, Ahmedabad. India, has commissioned its state-of-the-art plant with a giant size spray drier to manufacture reactive dyes in agglomerated grains. The most modern plant has the technology of 'NIRO' the world's leader in spray drying technology. By acquiring this facility, Meghmani has earned a position among the very few companies in the world and the only one in India for reactive dyes. Our products have been found to be comparable and equivalent to the Sumitomo's products in grains.
Advantages of Reactive in Agglomerated Grains
Grains are Suitable for Automatic Color Kitchen because of the `Free Flowing' property.

Very safe in handling because of stable agglomerated grains.

The product is `Non-Dusty'.

Faster dissolution because of agglomeration of grains of dyes.

Consistency in Quality is assured.

Level Dyeing as there is no addition of de-dusting oil in the product.

The product can be packed and transported safely in corrugated boxes.